Outdoor Kitchens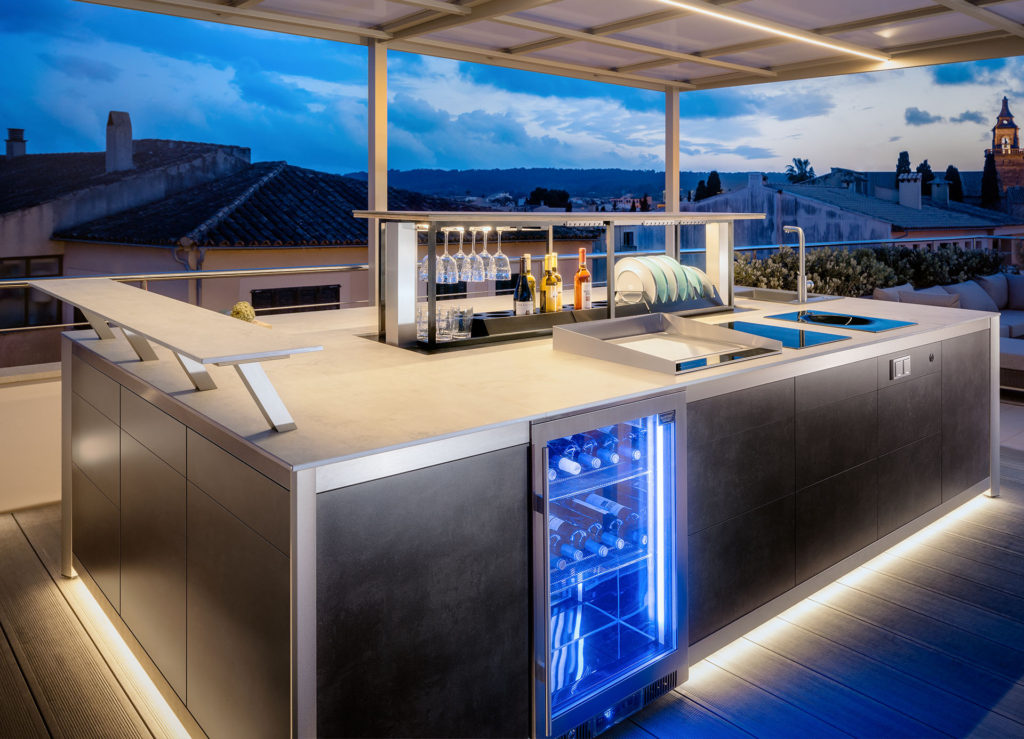 Looking to create a luxury outdoor kitchen for your home?
Do you want to entertain your guests during the summer months without the need to keep going inside?
Are you looking for a garden design which includes much more than just a standard BBQ area?
Bowdon Building Contractors are proud to offer a full outside kitchen design and installation service – allowing you to realise your dream kitchen outdoors.
Contact us to find out more:
Outdoor kitchen design and installation
We are here to help you to create your ultimate garden entertaining space. Whether you want to keep it simple with a bar and sink space for those summer drinks parties, or are looking for a fully functional complete outdoor kitchen, our kitchen designer will work with you to come up with a plan for your ideal outdoor space. Like any kitchen design, we will work with you to understand your needs, how you want to use the space, and how it will fit with your existing outdoor area.
We are pleased to offer a full end to end service, so from your first design visit to the very last kitchen appliance installation, we will take care of the entire process of transforming your space, into an area you can enjoy cooking and entertaining in.
Outdoor kitchen units
Bowdon Building Contractors are pleased to offer extremely high-quality outdoor kitchen units, supplied by KES Outdoor Living who are the main UK distributor for WESCO, one of the leading global outside kitchen designers. Desirable materials, modern design and expert craftsmanship form equipment which offers the best of both worlds – it's made to endure being outside in all weathers but looks exceptional.
KES DELIVERING AN EXCEPTIONAL OUTDOOR EXPERIENCE

KES Outdoor Living are delighted to bring you the world's best outdoor kitchens.Handmade in Germany by our partner Wesco, we will design, build and maintain these amazing kitchens in your gardens and outside spaces.Get in touch info@kesd.co.uk for more information or visit us at www. kesd.co.uk

Posted by KES Outdoor Living on Sunday, 29 September 2019
Bring your garden kitchen to life with additional features such as wine fridges, LED lighting for those evening soirees, and even a teppanyaki grill for some exciting outside cooking.
However you wish to entertain outside, we work with you to make sure that your kitchen design is exactly as you want it.
Why Bowdon Builders?
As Cheshire's leading building contractors, we have a wealth of experience when it comes to creating stunning homes. We pride ourselves in our excellent track record in delivering not only exceptional building projects but also with an attention to customer service which cannot be found elsewhere.
Learn more about us or view our existing projects.